FCTC Foundation News!
Highlights from the Spanish Wine Festival Kick-off Luncheon 2014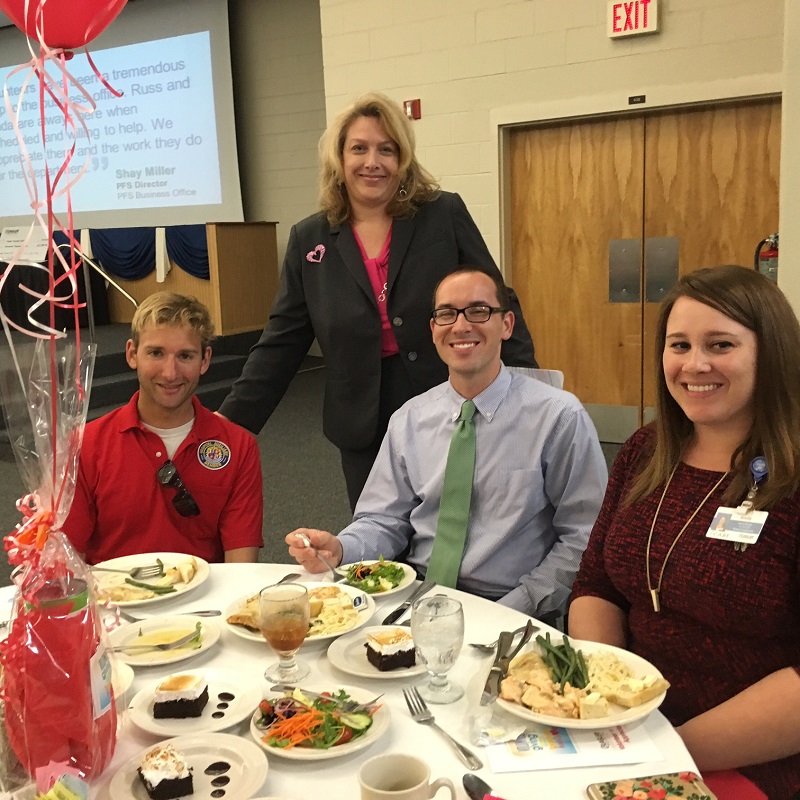 EMT and Fire Alumni Volunteers at Flagler Hospital
Carol Saviak, Director of Flagler Hospital's Auxiliary and FCTC Education Foundation Board Member, celebrates at their Volunteers Luncheon held at FCTC's Coastal Conference Center. FCTC Alumni Holden Hanna '13 EMT and Fire (left) is one of more than 130 volunteers recognized along with Emily Stimler and John Eaton (seated) from Flagler's team. Call 904.819.4411 if you would like to volunteer with patients or behind the scenes in over 15 different areas of the hospital.