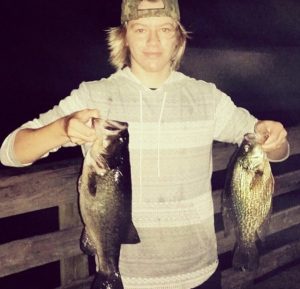 A new scholarship has been presented by the family of Michael Jarek Sonognini.  Jarek was a senior at Creekside High School when he tragically lost his life in April of 2017. Days before the car accident that took his life, Jarek visited FCTC and had made a connection with aspirations of attending the Diesel Technology program.
Family and friends embarked on a fundraising effort that assures a St. Johns County student receives a full Diesel scholarship beginning the 2018-19 school year in Jarek's memory. The proud recipient of the scholarship is Wesley Kenton, a 2018 graduate of Pedro Menendez High School. Wesley will enter the Diesel program in the fall of 2018.
Though this scholarship is under circumstances beyond words, it is an honor the Education Foundation stewards this gift on behalf of the Sonognini family in memory of their son.