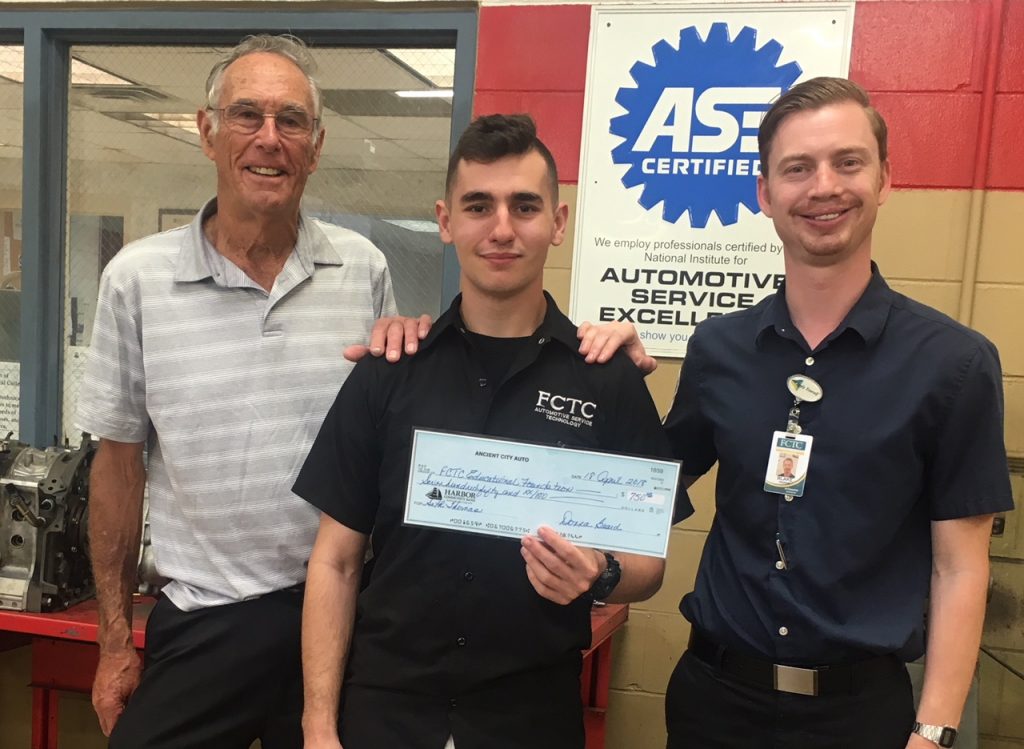 Ancient City Auto Club member Bill Soman (L) presents Seth Thomas with the 2018 Automotive Service Technician Scholarship. Also congratulating Seth is FCTC Instructor Blake Ingram (R).
Seth says "People strive to find a career that not only pays well, but one that they genuinely enjoy doing. This scholarship, to me reflects the confidence placed in us as students to be the future of the automotive industry, and this is one way we are being assured of a successful future for ourselves as well.
Not many people in my age group can say that they know exactly what it is they want to do with their lives, But I can, and that's an incredible thing to know."
---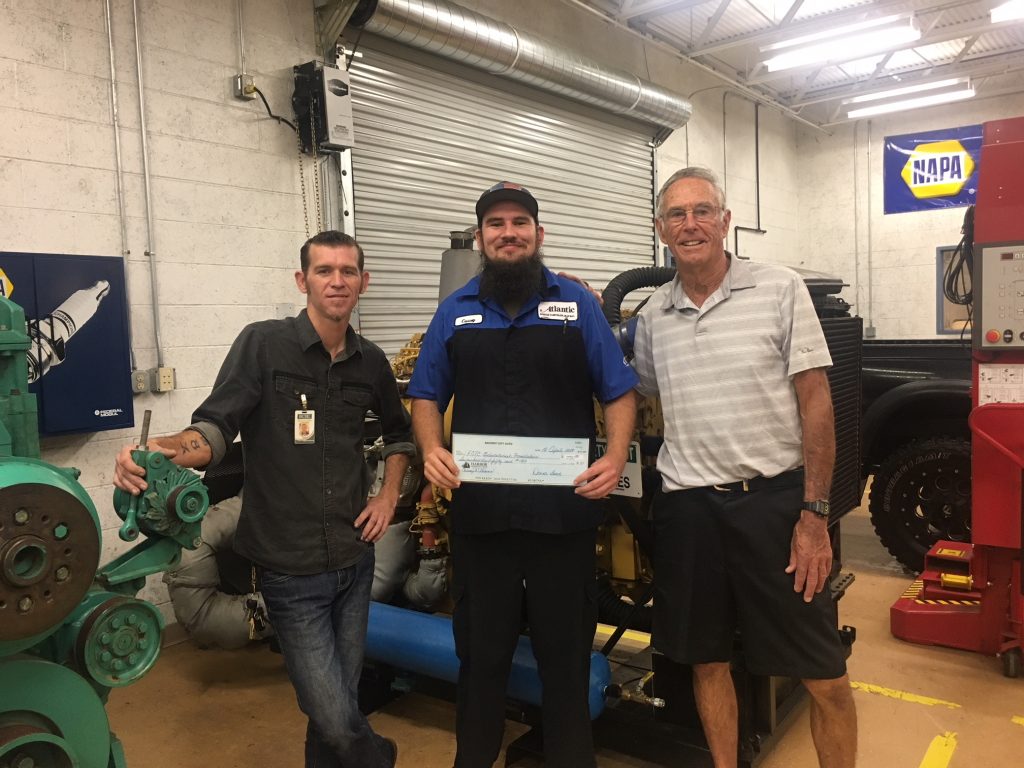 Cassey Williams is a 2018 Medium & Heavy Truck & Bus- Diesel recipient of the Ancient City Auto Club Scholarship. Presenting the scholarship is ACAC member Bill Soman (L) along with FCTC Instructor Terry Smith (R).
Cassey feels "my interest in the diesel field is driven by hard work, dedication and the thrust for knowledge. This scholarship means to me that I can purchase more tools to get the job done quickly and correctly."