The FCTC Education Foundation
In the past year, have you….
         •Eaten at a local restaurant?
         •Visited a physician?
         •Needed an auto-mechanic?
         •Called for an ambulance?
         •Relied on the emergency services?
         •Required a dental visit?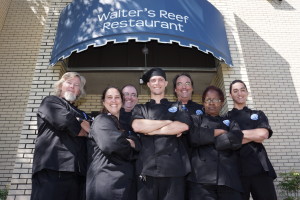 •Enjoyed datil peppers?
If the answer to any of these questions is YES, you have a vested interest in the success of our students.
The Mission of the Foundation is to assist students of First Coast Technical College in their pursuit of excellence.
To that end, the Foundation seeks to attract private funds, grants, and resources which will complement, enhance and enrich FCTC programs and provide innovative opportunities for students.
Join our efforts to provide a world-class education and serve our regional economy. From scholarships to technology, your partnership at any level ensures that financial need is never a barrier to student success.
Facebook
Learn More!
Alumni
If you are an FCTC Alumnus, we would love to hear from you.