Special thanks to Ned Skinner (below) of Confrerie de la Chaine des Rotisseurs Foundation who presented the FCTC Education Foundation with a $2,000 scholarship for our Culinary Arts students. This donation was made possible by a $1,000.00 match of the Northeast Florida Chaine Chapter $1,000 donation.
Five students benefitted from this donation. Culinary students (seen left to right below) Krystin Murphy, Jordan Gebert, Steven Hoye, Stephanie Andrews and Molly Norwood received assistance to help with their education and tools for the trade.
Community sponsored scholarships are so important to our students who are in pursuit of in demand careers. It's gifts like this that help those who are furthering their education with dreams of building a rewarding and uplifting career.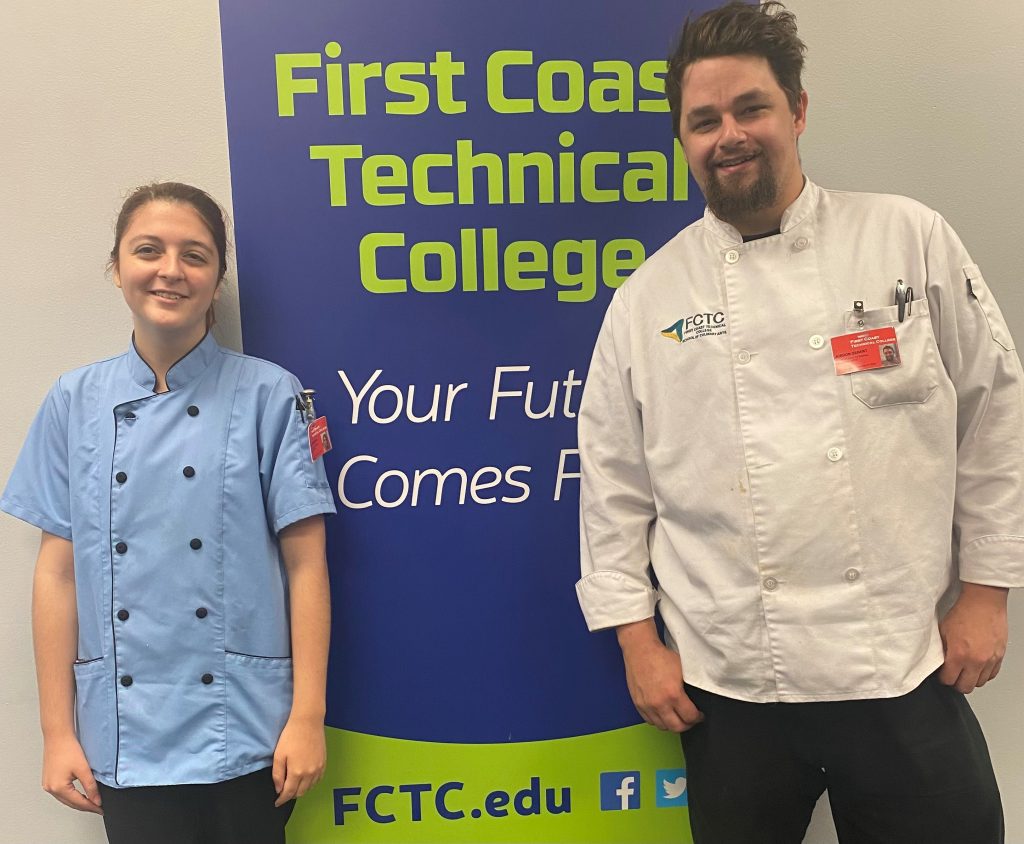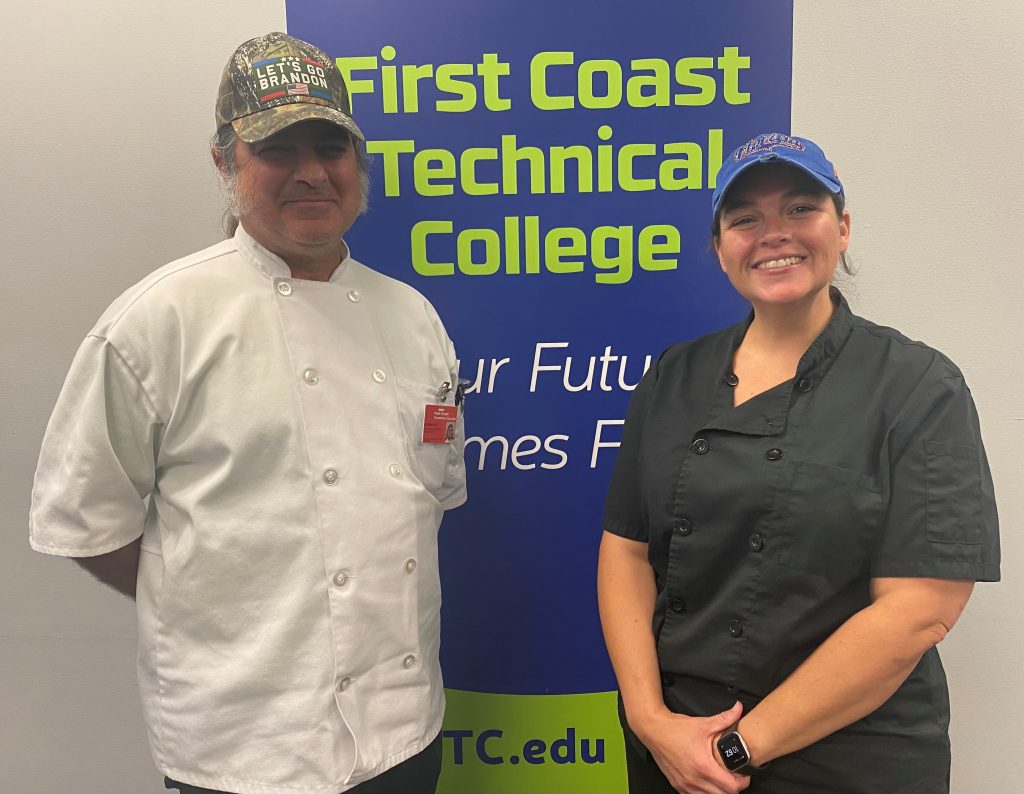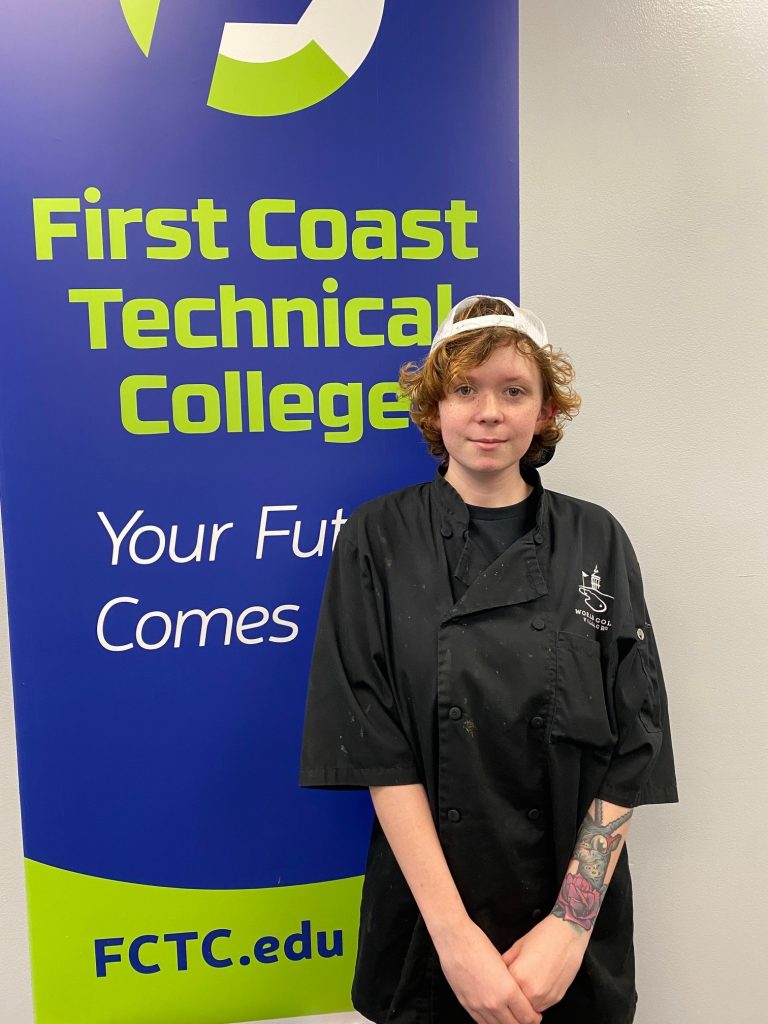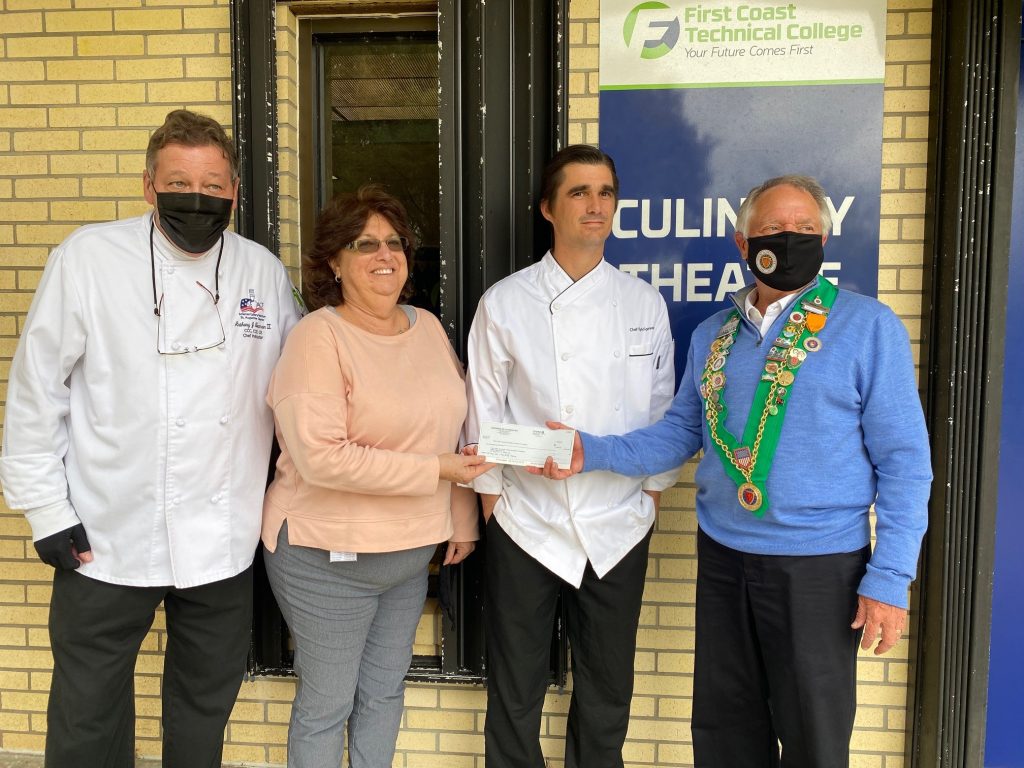 Pictured L to R: Chef Anthony Lowman, Arleen Dennison, Chef Kyle Forson and Ned Skinner